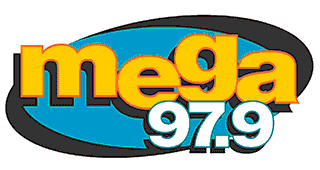 La Mega 97.9
Radio La Mega 97.9 - WSKQ-FM is a vibrant and dynamic radio station that emanates from the heart of New York City, captivating listeners with its infectious blend of Tropical, Salsa, Merengue, and Reggaeton beats. As a leading powerhouse in the airwaves, this station resonates with the pulsating rhythms of Latin music, inviting listeners to immerse themselves in a world of lively melodies and rhythmic grooves.
With its finger firmly on the pulse of the city's diverse cultural scene, La Mega 97.9 embraces the vibrant spirit of the Latin music community. It serves as a beacon for music lovers, both young and old, who seek the sizzling sounds that ignite the dance floors and stir the soul. From the intoxicating sway of Salsa to the energetic bounce of Merengue and the electrifying beats of Reggaeton, this station showcases the full spectrum of tropical rhythms, ensuring that no foot remains still and no body can resist the urge to move.
La Mega 97.9's talented team of DJs and hosts are more than just purveyors of music; they are cultural ambassadors, guiding listeners on an immersive sonic journey. Their infectious energy, expertly curated playlists, and engaging banter create an atmosphere that is both entertaining and informative. Whether it's sharing the latest hits, delving into the history of the genres, or hosting exclusive interviews with renowned artists, they keep the listeners captivated and connected to the ever-evolving world of Latin music.
As you tune in to La Mega 97.9, you'll find yourself transported to a world where the rhythms are infectious, the melodies are irresistible, and the beats are impossible to resist. It's a station that celebrates the rich tapestry of Latin music, bringing together communities and fostering a sense of unity through the universal language of music. La Mega 97.9 - WSKQ-FM: where the sound of tropical passion and the heartbeat of New York City converge in perfect harmony.
Comments about La Mega 97.9
Leave your comment